Hawaiian Pacific Radio is a Hawaiian and Pacific Island music radio station officially licensed through ASCAP, BMI, SESAC and SoundExchange. Hawaiian Pacific Radio broadcasts around the world 24/7, 365 days per year. We are your Pacific Island and Classic Hits connection!
Hawaiian Pacific Radio broadcasts around the World from "the little grass shack" in Lahaina, Hawai'i on the Island of Maui. 'E Komo Mai!
Hawaiian Pacific Radio is dedicated to the culture and music of the Hawaiian Islands. Our musical blend contains a unique mix of Pacific Island Reggae, Hawaiian Contemporary and Polynesian Traditional music featuring great musical artists and groups such as, Willie K, Brain Vasquez, Ten Feet, The Green, Hawaiian Style Band, the Great IZ, Don Ho, Figi, Na Leo, J Boog, Katchafire, HaleAmano, Sio, Palalo, and a Hawaiian library of over 4,000 plus Island songs.
In the 60's and 70's was Boss Radio. Top 40 sounds groovin out of the Flagship station 93 KHJ in Los Angleles. Soon the Boss Radio sound moved to many great stations throughout Southern California and other parts of the United States. Then there were the Boss Radio Jocks who seemed to just drip "cool," with their great energy and witty repartee. They were always giving it away, staying' cool, and keeping up with the latest and greatest. These radio legends were the focal point of radio, not the music. They were the personal companion of every listener, unmatched by air personalities of today. Hawaiian Pacific Radio brings back the excitement of Boss Radio not only through the music but through the acutal air check shows of these legendary and acclaimed Radio Jocks featured on The Classic Radio Vault. So throw on your bell bottoms, pull that classic ride out of the garage, put on your cool and reminish a time when "Radio was Boss and Radio Jocks were Legends!
"Riding the Rhythm of the Islands"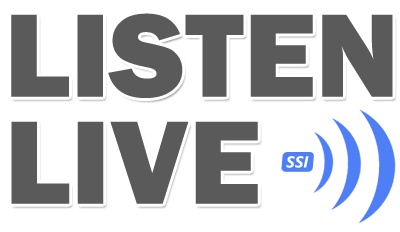 The Island Party is Here and Now!
Pacific Island News of the Week
Brian Pi'ikea Vasquez
Winner of Big Island Music Awards! Comtemporary Song of the Year -" Hawaiian Sunday"
The Big Island's legendary ukeulele music artist, Brian Pi'i Kea Vasquez, has released his latest CD, "Kona Daze." An instrumental CD showing his versatile and unique style of playing. A follow up to his debut CD, "Hawaiian Sunday," that showcases Brian's vocals of both original and cover songs with the "pupule," crazy, wild, insane and unique style of how exactly he plays his ukulele! Listen to Hawaiian Pacific Radio for your chance to win your copy of "Kona Daze" and for the latest information, concert appearances, and to order any of Brian's music, go to http://www.brianandrowena.com or simply click on Brian's picture below to go to his website.
Official Tunein Radio Station