Jake Shimabukuro
Saturday, May 23 2020, 7:30 PM
Castle Theater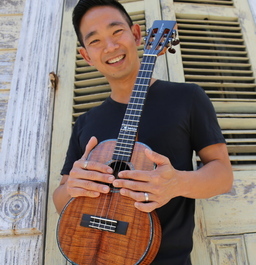 This event was originally rescheduled for May 23 but has been postponed to a new date TBD. All previously purchased tickets for the original date in March will be honored on the new date. If you are unable to attend on the rescheduled date, refunds will be provided by the MACC Box Office. Please note that the MACC Box Office operating hours have been changed indefinitely


Jake Shimabukuro's deft finger work and virtuoso technique transform the 'ukulele into an instrument of boundless capabilities. Jake has been at the forefront of the reinvention of the 'ukulele, and includes elements of jazz, blues, rock, pop, classical, and flamenco in his playing.

Now a worldwide star, his 2011 release, Peace Love and 'Ukulele, rose to #1 on Billboard's world music charts. This, and subsequent albums (Grand 'Ukulele, Travels, and Dragon), showcase the depth and breadth of Jake's talent and musical explorations, as he mixes in pop covers with his own intricate compositions.

Ho'onanea preshow festivities start at 5:30 pm, with local craft vendors in the courtyard. Preshow entertainment in the courtyard provided by the Kalama 'Ukulele Band led by Benny Uyetake. Post-concert entertainment in the courtyard by Benny Uyetake.
Sunday May 10, 2020
Mele's 14th Annual Mother's Day Spectacular – POSTPONED TO AUGUST 16, SOLD OUT
Hilton Hawaiian Village 9:00 AM - 1:00 PM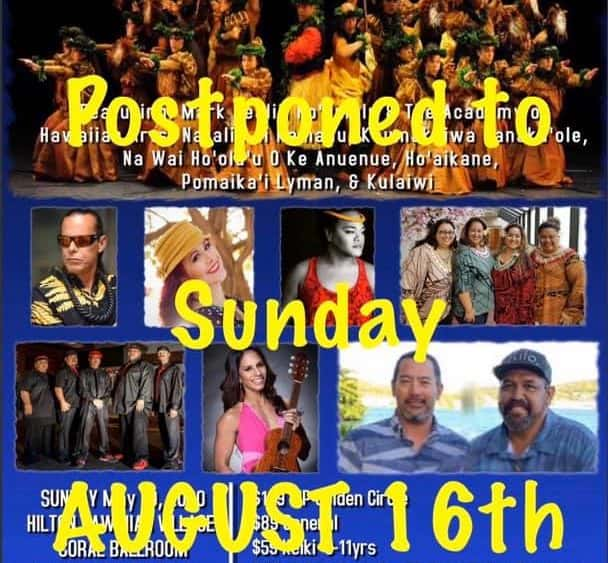 Starr Kalahiki
Thursday, Jun 25 2020, 7:30 PM
McCoy Studio Theater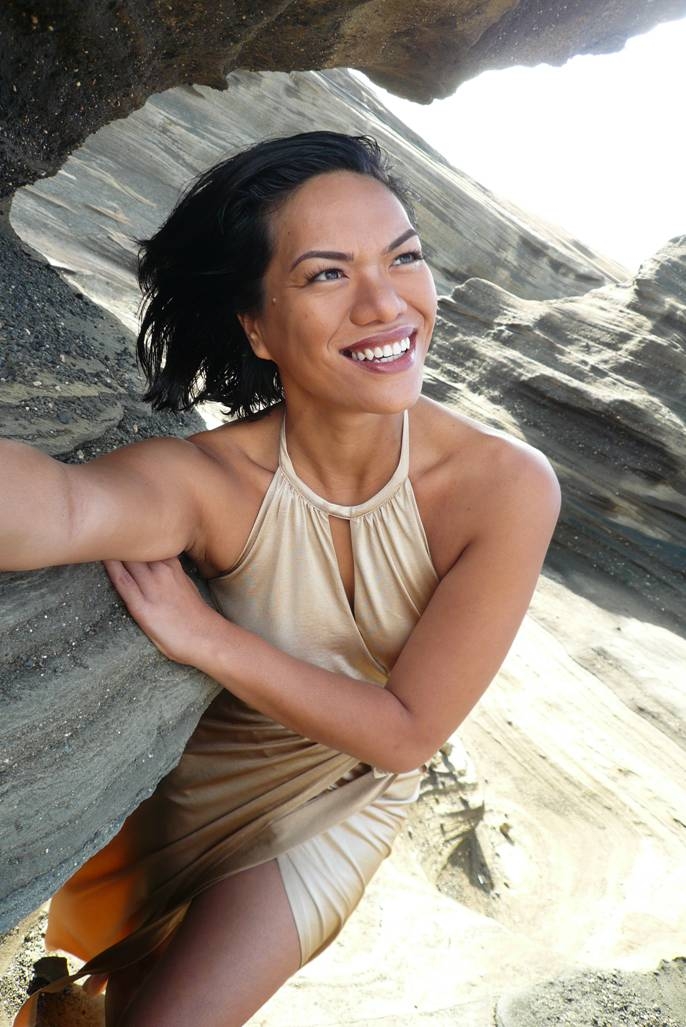 Starr has been singing as long as she can remember. Born the only child of a minister, the musical fellowship that she received on a weekly basis was an incomparable education. Add to that, her father's collection of bossa nova and jazz LPs―and there the story begins.

Presenting Sponsors: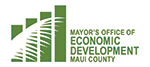 Artist2Artist: Henry Kapono & Paula Fuga
Friday, May 29 2020, 10:00 AM
McCoy Studio Theater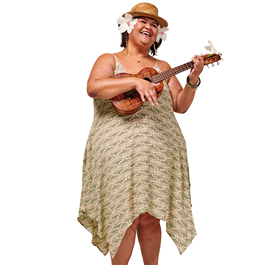 This event was originally rescheduled for May 29 has been postponed and will be scheduled on a date TBD. All previously purchased tickets for the original date in April will be honored on the new date. If you are unable to attend on the rescheduled date, refunds will be provided by the MACC Box Office. Please note that the MACC Box Office operating hours have been changed indefinitely -

Henry Kapono is a performer who has it all—vocalist, guitarist, songwriter, composer, thrilling performer, audience favorite—and multiple honors and awards, including a Grammy nomination.

He has taken home numerous Nā Hōkū Hanohano Awards, including Male Vocalist of the Year, Song of the Year, Single of the Year, and Album & Rock Album of the Year.

Exquisite vocals, powerful lyrics and gorgeous melodies have earned Paula Fuga widespread critical praise and an incredibly dedicated fan base. She is complex, intelligent, and real, and her songwriting and performances are filled with depth and passion.

With a beautiful disposition, sweet island vibes, and Jawaiian roots reggae in the mix, her music has been called modern Hawaiian soul. She is praised for her deep intensity and emotion with a personal style that is widely appealing, endearing audiences to her around the world. She is known for her originality in song composition and ability to stir the deepest emotions with spellbinding and soulful vocals.

Paula Fuga has established herself as one of Hawai'i's top female entertainers. Starting off as a poet, Paula bloomed into a songwriter and accomplished ukulele player studying under Hawai'i master instructor, Roy Sakuma.

Her debut album, Lilikoi, received a prestigious Nā Hōkū Hanohano Award (Hawaii's Grammy's) for Most Promising Artist. Paula is an artist on a mission and music is her vehicle.

Today, while pursuing a soaring music career, Paula makes countless efforts to participate in various community projects focusing on protecting the environment and spreading the fundamental values of her native Hawaiian culture.
Daryl Hall & John Oates
Wednesday, Oct 21 2020, 7:00 PM
Yokouchi Pavilion and A&B Amphitheater
The show that was to take place Sunday, March 29 has been rescheduled to Wednesday, October 21, 2020. All purchased tickets will be honored on the new dates. If you are unable to attend on the new date, refunds will be made by the MACC Box Office. Those with tickets in hand need to return them to the Box Office with the original credit card used. For tickets at Will Call, you may call the Box Office to process a refund.

The MACC welcomes Rock and Roll Hall of Famers and the #1 SELLING DUO in music history: Daryl Hall and John Oates — with special guest, Henry Kapono
Starting out as devoted disciples of earlier soul greats, Daryl Hall and John Oates are soul survivors in their own right. From the mid-'70s to the mid-'80s, the duo would score six #1 singles, including "Rich Girl" (also #1 R&B), "Kiss on My List," "Private Eyes," "I Can't Go For That (No Can Do) (also #1 R&B), "Maneater," and "Out of Touch" from their six consecutive multi-platinum albums: '76's Bigger Than Both of Us, '80's Voices, '81's Private Eyes, '82's H2O, '83's Rock N Soul, Part I, and '84's Big Bam Boom. The era would also produce an additional five Top 10 singles, "Sara Smile," "One on One," "You Make My Dreams," "Say It Isn't So," and "Method of Modern Love."
Daryl also wrote the H&O single "Everytime You Go Away," which singer Paul Young covered and which subsequently scored a #1 hit in 1985. That same year, Daryl and John participated in the historic "We Are the World" session as well as closing the Live Aid show in Philadelphia.
By 1987, the R.I.A.A. recognized Daryl Hall and John Oates as the #1 SELLING DUO in music history — a record they still hold today.