ABOUT THE EVENT
Where:
Maui Arts and Cultural Center
2023 MAUI FILM FESTIVAL: STARDUST CINEMA
Wednesday, Jun 28 2023, 5:00 PM
Thursday, Jun 29 2023, 5:00 PM
Friday, Jun 30 2023, 5:00 PM
Saturday, Jul 1 2023, 5:00 PM
Sunday, Jul 2 2023, 5:00 PM
Yokouchi Pavilion and A&B Amphitheater
The Maui Film Festival presents the Stardust Cinema featuring TWO Feature Films per evening plus music, hula, awards, speakers, shorts, and a Q&A!
Gates open at 5:00 pm / *Program each night starts at 5:45 pm (Subject to change)
For more details on the full Festival program go to the

Maui Film Festival

website.
WEDNESDAY, JUNE 28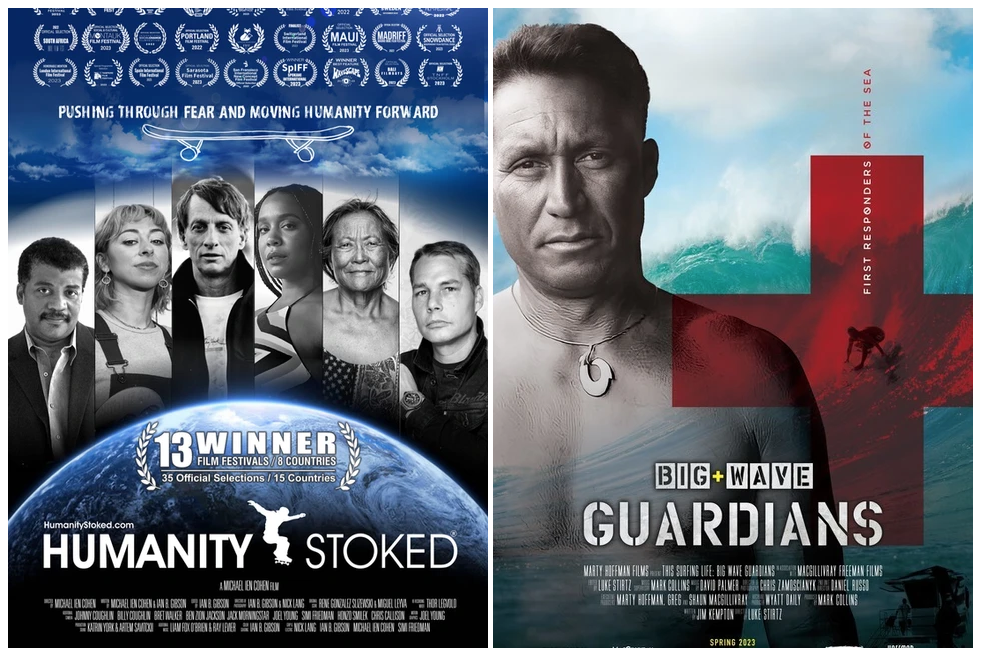 HUMANITY STOKED ( 94 mins.)
A documentary about the beauty in overcoming fear and other challenges facing humanity as seen by icons of pro skating, science, art, music, activism, and education, all of whom share experiences and perspectives shaped by their love of skateboarding.
Featuring world-famous skateboarders, scientists, artists, musicians, activists and educators. The iconic cast, respected as leaders in their fields, reveal their unique experiences and insights on being human. Their perspectives on issues that affect humanity's ability to move forward together are shaped by their own backgrounds, and often inspired by their love of skateboarding. The conversations focus on understanding fear, depression, addiction, education, activism, philanthropy, racism, sexism, homophobia, and the environment. The film's purpose is to inspire deeper thinking, more empathic perspectives, and open conversations about human issues.
CLICK HERE

for the trailer.
BIG WAVE GUARDIANS (100 mins.)
Hawaii's North Shore is the world's most dangerous 7-mile stretch of beach. Massive swells, life-and-death rescues, and "the best job in the world" - yet often most hazardous one – is the compelling drama of Hawaii's big wave guardians. As surfers push the limits and crowds increase, a small group of heroes have reinvented water safety on a parallel track to the rising dangers. Addicting thrills VS inherent peril – they are caught up in both. Surfing's elite hell-men risk their lives to save their friends while challenging a realm beyond.
THURSDAY, JUNE 29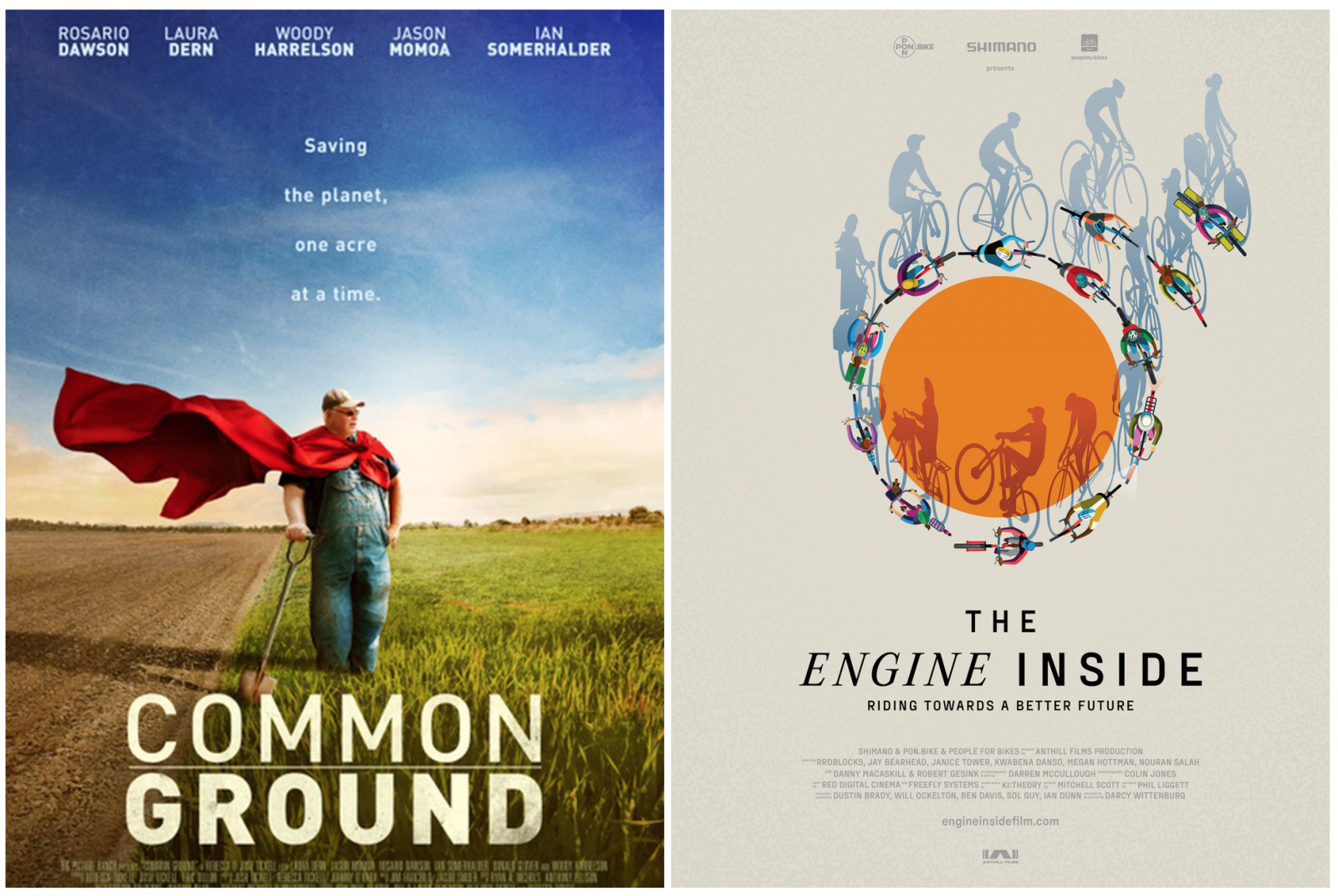 COMMON GROUND

( 100 mins.)
In acknowledging how racism has forged today's farming industry, regenerative farmers are returning to pre-colonial practices pioneered by indigenous and Black farmers to restore soil, keep Americans alive, and leave a legacy for generations to follow.
THE ENGINE INSIDE

( 85 mins.)
The Engine Inside follows six everyday people from vastly different worlds who dedicate their lives to a simple, 200-year-old machine. Their trials and tribulations reveal the bicycle's unique power to change lives and help build a better world. For almost a century, we've suffered the unforeseen consequences of a car-consumed culture. But now, because of a global pandemic, the transformative power of the bike is starting to take hold.
CLICK HERE

for the trailer.
FRIDAY, JUNE 30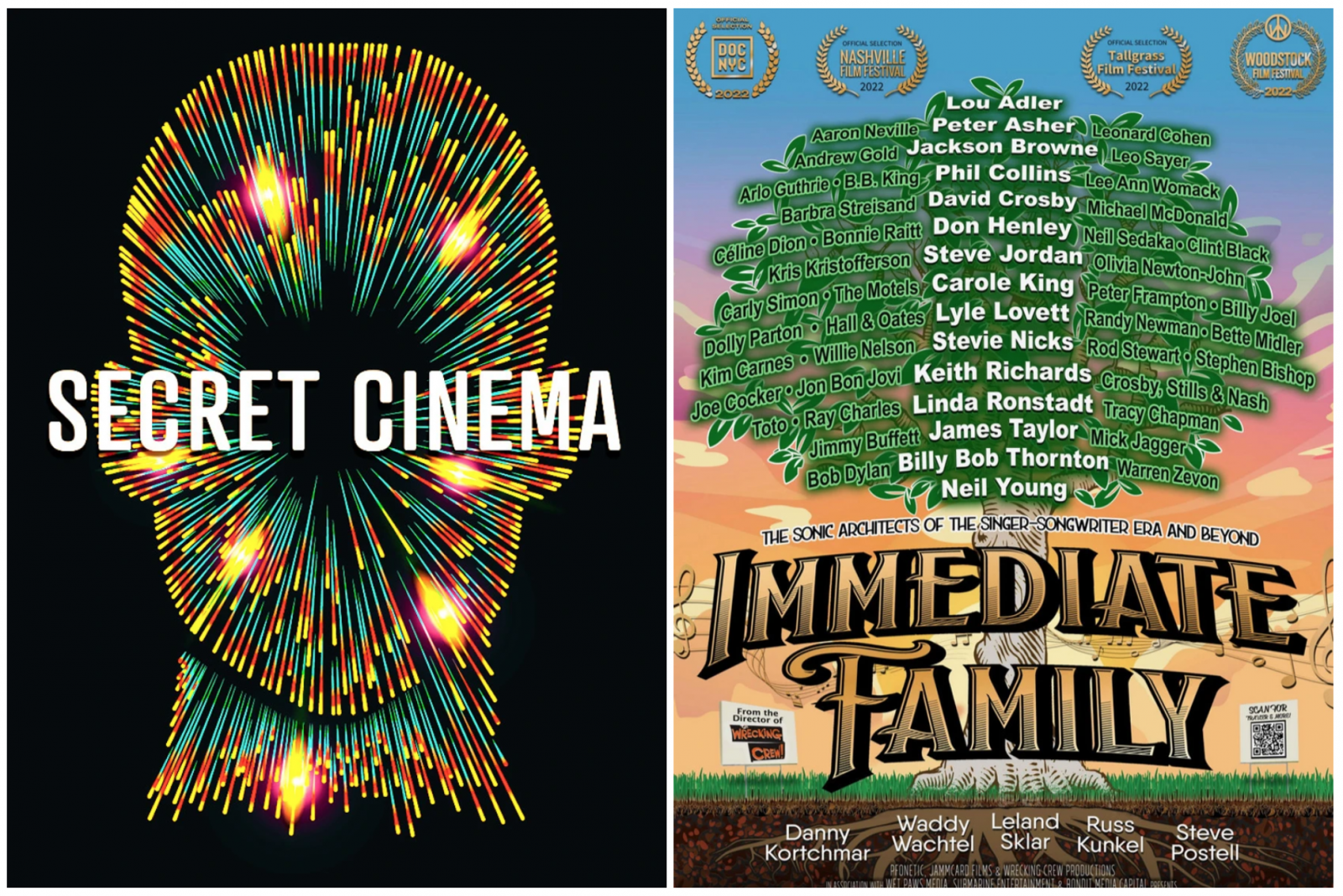 SECRET CINEMA
MYSTERY FILM TO BE ANNOUNCED SOON!
Check the Maui Film Festival website for updates on this film.
IMMEDIATE FAMILY

( 102 mins.)
This is the true story of a group of close friends who became the studio band to the biggest stars of the 1970s and beyond. This documentary chronicles the next wave of studio players to follow in the footsteps of 60s session icons, The Wrecking Crew. "Immediate Family" follows the next wave of musicians who would create the Singer-Songwriter sound backing everyone from James Taylor, Carole King, Don Henley and Linda Ronstadt, to Crosby & Nash, Jackson Browne, Warren Zevon, and Keith Richards. This small team of players would go on to change the course of musical history, creating the sound of the 70's and all that came after.
CLICK HERE

for the trailer.
SATURDAY, JULY 1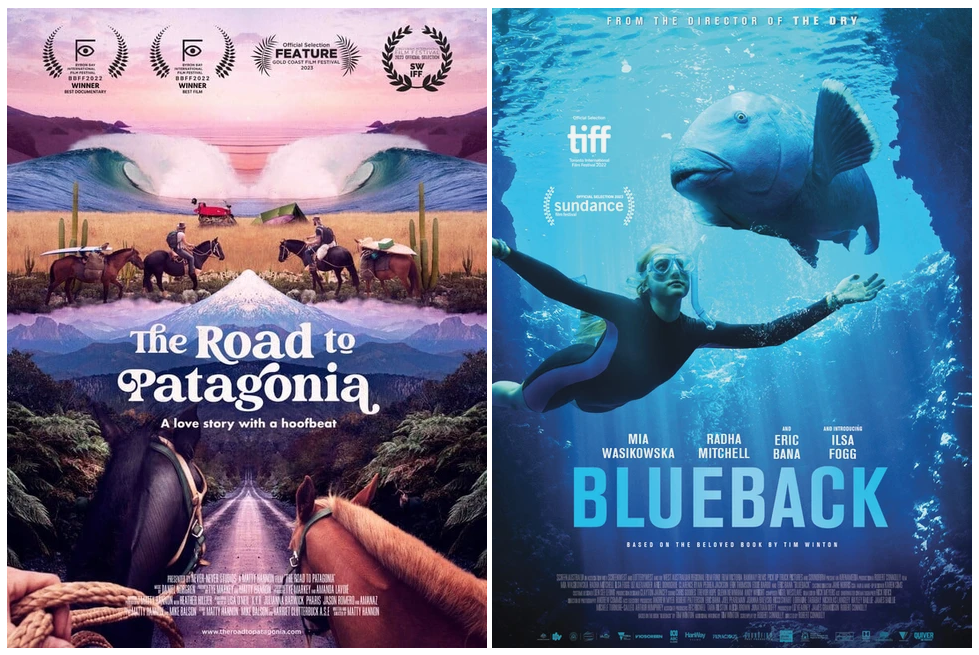 THE ROAD TO PATAGONIA (90 mins.)
The lives of two strangers are changed forever when they cross paths on the surfing adventure of a lifetime, discovering love, downshifting and four charismatic horses.
BLUEBACK ( 102 mins.)
This inspiring film, follows Abby, a child who befriends an enormous blue grouper while diving. When Abby realizes that the fish is under threat, she takes inspiration from her activist Mother to take on poachers to save her friend and the beautiful bay they live on.
CLICK HERE for the trailer.
SUNDAY, JULY 2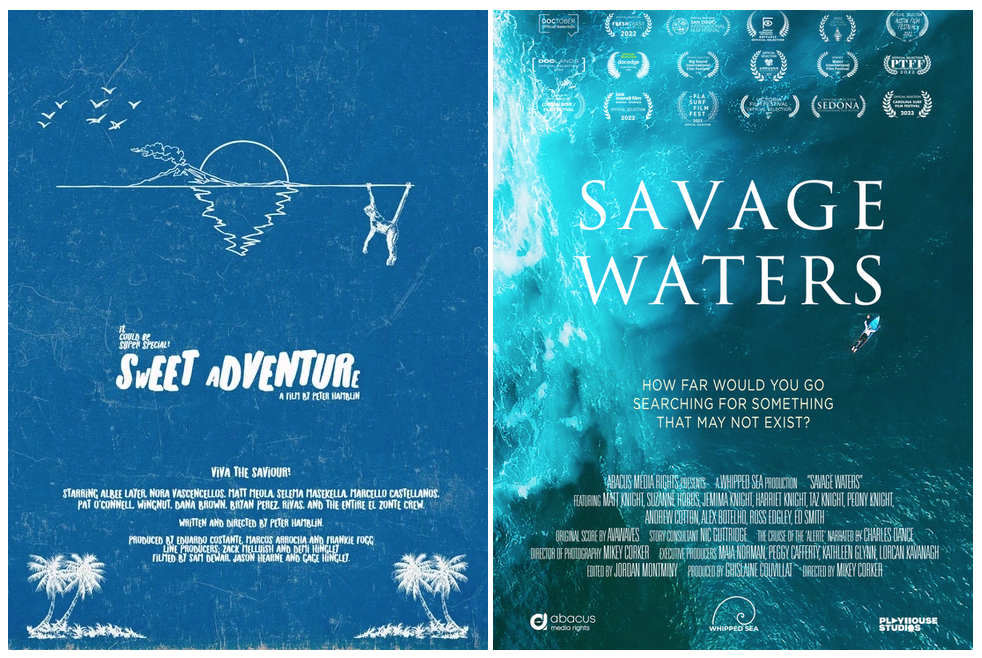 SWEET ADVENTURE

( 52 mins.)
At its very core Sweet Adventure is a film about adventure, but it's about more than that, it's about travel, friendship, and great waves – it's about the things we've been missing, the things that matter; all set in the great country of El Salvador.
CLICK HERE

for the trailer.
A 19th century treasure-hunter's journal inspires a captivating journey to seek out and surf a mythical, never-ridden wave in some of the most remote and dangerous waters of the Atlantic Ocean. For renowned skipper,
Matt Knight, sailing to unpredictable and uncharted regions is impossible to resist. As a lifelong thrill-seeker, he is constantly testing the limits of what's possible, something world-class big wave surfer Andrew Cotton has also built his career on. With family and friends, they board the beautiful catamaran Hecate and follow clues to this 'perfect wave', but not everything goes to plan, with serious injury and life-threatening challenges testing the crew's resilience and attitudes towards risk.
CLICK HERE

for the trailer.
*
NOTE: Film Schedules are subject to change. For the latest up-to-date schedule please visit
www.mauifilmfestival.com
.
FOOD & BEVERAGES: available for purchase from 5:00-10:00PM on the Amphitheater Lawn each night.